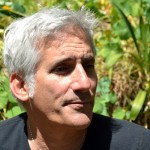 Born in Toledo, Ohio, I grew up with my single mom and two siblings in Rochester, New York. We moved to a small town in central New Jersey when my mother re-married in 1965 and I went on to attend Rutgers College majoring in Russian History and US Constitutional Law. I was a gymnast in High School and have been a lifelong swimmer. My love of the arts came from watching hours of TV with my mother and grandmother. While Papa was watching his cowboy shows, me and the gals watched romance movies and all the great variety shows of their day. I patterned Viva Variety after the Ed Sullivan Show which we watched religiously.
My interests have always been varied. After graduating college I helped open a restaurant in Cape May, New Jersey and worked the fishing boats for one beautiful summer. I picked up and moved to Berkeley in 1978 to experience the hippie life and followed the Grateful Dead while running a commune. The gay life called and I moved to San Francisco when I met my lover Jeff in February 1981.  It was heady times in SF then; the AIDS pandemic, political protests, the 1984 Democratic Convention and the creation of National AIDS Care model. I threw myself into volunteerism and activism, while remaining a sports nut; playing on the first gay flag football team against the overzealous homophobic cops;  swimming with the SF Tsunami, competing in five Gay Games (86, 90, 94 ,98 and 2002 and 2006), and currently  playing tennis with the GLTF.
I've created or co-created three companies; a pasta company (Pastabilities), an internet startup (Watermark) and an stained glass art business (Diamond Arts) in addition to 'Make it So' Productions. I now write music reviews for Cabaret Scenes magazine (www.cabaretscenes.org) and remain close friends with many talented people. Professionally I work in Biotech managing Clinical Trials.